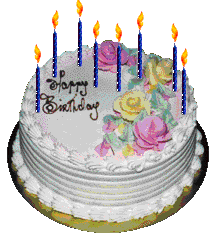 Getting older and more mature , i guess ...
Thanks to some people that my birthday such a meaningful birthday this year :)
Especially the 'night-surprise' my gang gave me
I was already asleep when Azreen wake me up and told me ...
"Eh , bangon laaa . Ni budak2 ne tadi buat heart-to-heart . Tak pasal bangkit pasal tak puas hati ngan kau ."
Hehehe .... Well actually
It was a terrific act of Dila , Didi and Jannah
They poured baby talcum on me ...
I mean lots of talcum ...
I'm like a living zombie at Aspuri's level 2
Then , when i was trying to wash up all the mess
They rubbed mixed talcum and liquid hand soap on me
AAARRRRGGGHHH! Disaster !
Anyway , special thanks to :
Najaa 'Aliah

Ng See Yee

Nurazreen Ezzaty
Nor Faradila
Nurfarihatul Jannah
Nurul Aisyah
Siti Nur Hadirah
Nur Khaleeda Baharuddin